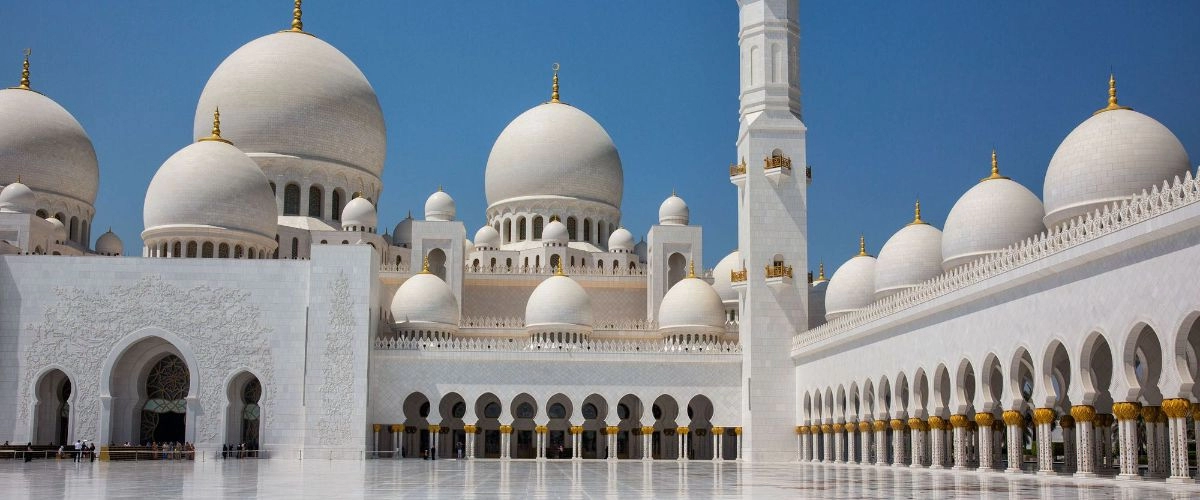 Abu Dhabi is the largest emirates and capital of UAE. It is one of the richest cities of the world and is a popular tourist's destination. It attracts a number of visitors from different parts of the world. It is the cultural and traditional hub of the UAE. Abu Dhabi is termed as a cosmopolitan city of UAE with a number of tourist attractions and entertaining activities. Among many others, a must visit one is the Grand Mosque.
The Grand Mosque is believed to be the largest mosque in Abu Dhabi and it is among one of the skyscrapers of the city that adds beauty to the skyline of downtown Abu Dhabi. It is a huge mosque build with absolute perfection and is an amazing sight to view. The Grand Mosque outstands among other skyscrapers of the city and is most popular for its structure and dome shape. It has a triple domed roof.
The Grand Mosque is popular as the Sheikh Zayed Bin Sultan Al Nahyan Mosque. The height of the mosque dome is around 70 meter and it was 4 minarets with 115 meters height each. This makes it easily notable from distance. The Grand Mosque is spread over an area more than 22,000 square meters and 210,000 cubic meters. It was a huge construction which tool around 33,000 steel reinforced in to its structure.
The Grand Mosque is the prayers place for Muslims and there should be a proper dressing to visit the place of worship. The Grand Mosque is one of the most spectacular structures of Abu Dhabi and is a must to view.