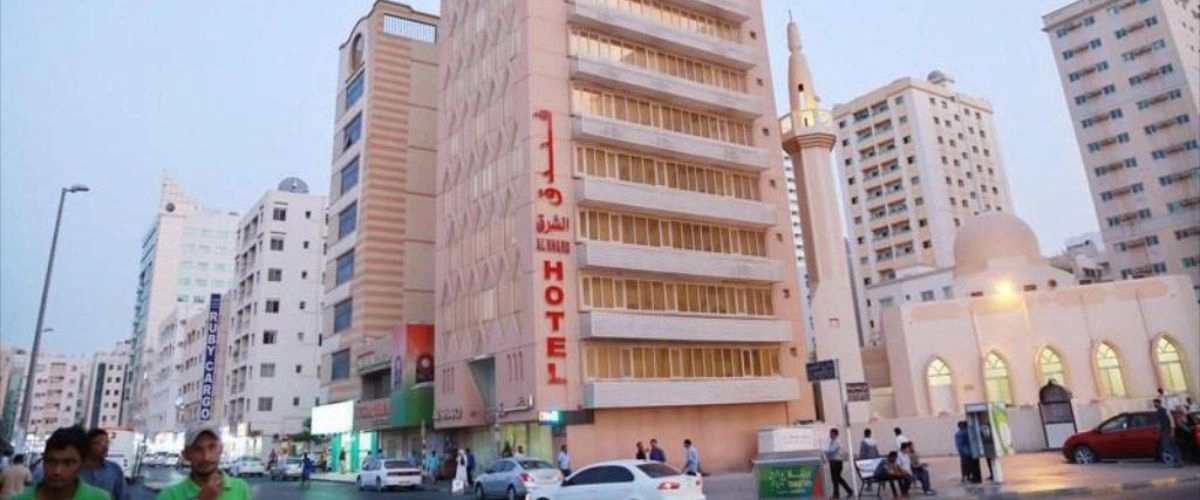 Al Sharq Hotel is located at the Ghuwair Street in Sharjah city. It is located close to some of the favorite tourist's spots in the city. The hotel faces the lush green Rolla Garden in front and the well known Heritage square is also a few steps walking distance just across the hotel. The hotel itself is surrounded by a number of shops. Other famous spots nearby include Khalid Sea Port, Al Jazeera Park, Sharjah Aquarium, Sharjah City Center and much more.
The hotel features a complete fitness center equipped with latest exercising machines. Also there is a sauna and a steam room. There are around 63 rooms in the hotel and all of them are air-conditioned and have private bathrooms with hair dryers and other required bathing products. You can also enjoy a mini bar in all the rooms. The decor of the room is quite simple but elegant.
You can enjoy delicious and tasty meals including breakfast, lunch and dinner at the restaurant of the hotel. The Al Sharq Hotel's restaurant overlooks lush green garden offering a beautiful view while dining at the restaurant.
The staff here is quite humble and will serve you well. One of the major advantages of the hotel is its location which is quite convenient for both business and leisure travelers. So if you are planning your stay in Sharjah book this reasonable priced quality hotel for your stay.