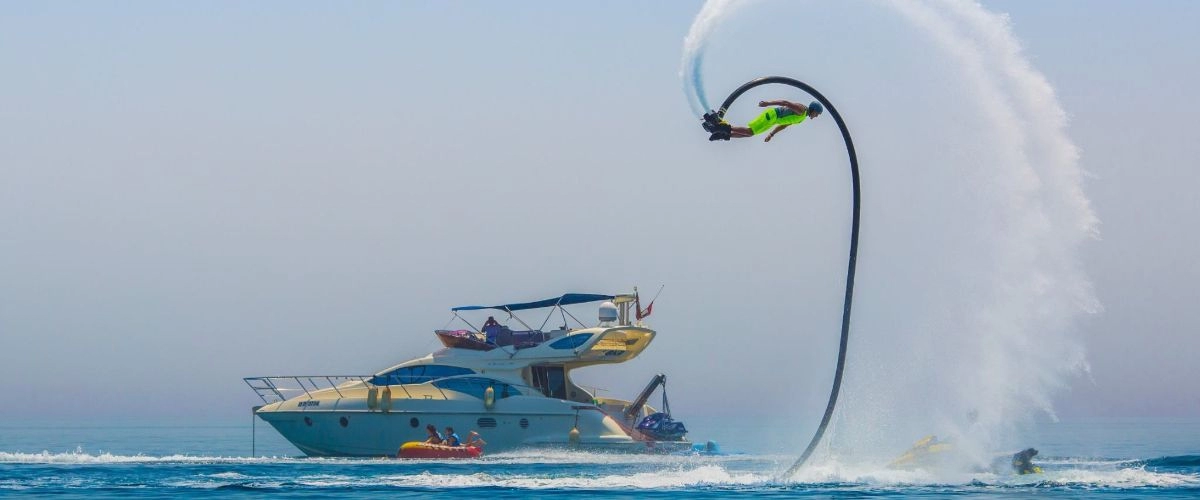 When it comes to talk about water sports, Dubai has always remain in the top few places because of the excellent climate it offers ideal for water sports and the warm water on its beaches makes water sports one of the most favorite recreational activities in the city. The most famous is the Wild Wadi Water Park which has something to suit every taste whether its children or adults looking for fun, interests of both can be satisfied within this park. The park features a variety of 24 rides. The most popular ones are the 8 Master Blaster and 2 Flow Rides. The park is a complete entertainment package.
Fishing is another tourist's attraction and the water of Arabian Gulf is filled with a range of marine life. One can enjoy fishing in Dubai when looking for a relatively easier water sport. Water Skiing is another popular sport for which Dubai Creek is the perfect place. Dubai also arranges for ski training at the Dubai Water Ski Club.
Those who are looking for excitement, thrill and adventure at the same time must go for Scuba Diving in Dubai. There you will find a number of tour operators. They will provide you all the required equipments and will give you basic training and knowledge as well. You must not miss this chance to explore the marine life including turtles, eels, sharks, shoals of small fishes and marine plants.
Sailing is another popular sport. There are a number of clubs in Dubai offering you comfort and luxury of sailing across the Arabian Gulf.
Book hotels in Dubai now!