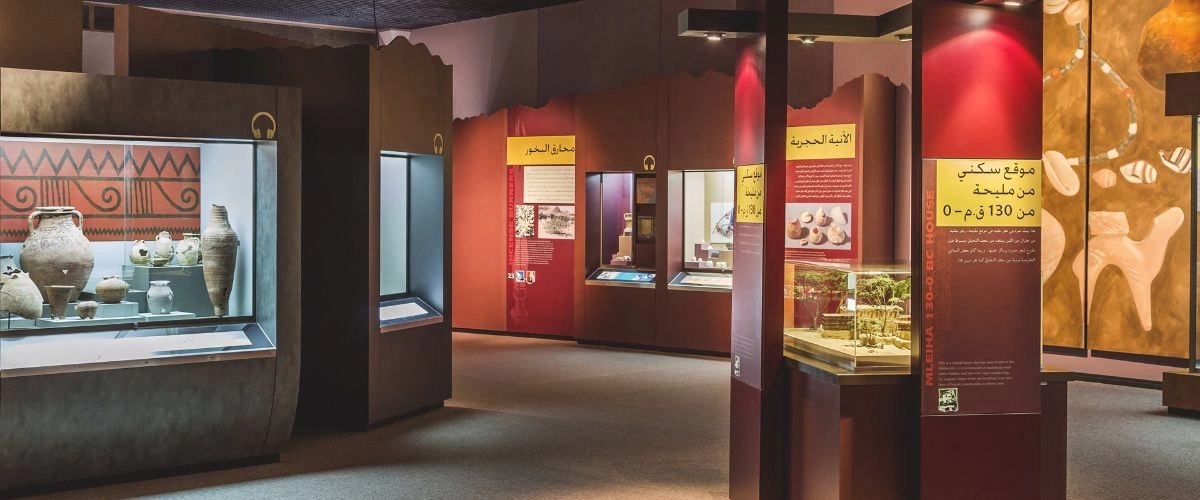 Sharjah is filled with treasure of museums and souks, this city is also known as the Cultural Capital of UAE. If you are in Sharjah the must place to visit is Sharjah Archaeological Museum which is located at the centre of the city. Close to this Archaeological museum you will be going to see another museum named Science Museum. The museums in Sharjah are very famous and popular among the historians who love to collect information about past and ancients things.
There is a huge library and well equipped conference hall in this Sharjah Archaeological Museum. There is a large collection of books, magazines and reports on old history and archaeology of this city. Hence this museum is filled with all necessary material on the past history and important material to conserve all archaeological findings of Sharjah. You will all your worries and fill yourself with all historical information about Sharjah and enjoy your wonderful trip.
This Archaeological Museum will give you a unique experience. It displays all the findings in a unique way to get the attraction of tourists. You will get all the first hand information in creative style and because of this many tourists must come to visit Sharjah Archaeology Museum which is considered as an ideal place. If you plan to visit Sharjah don't forget to go at this museum.
By the help of computer systems placed inside the museum, offers more information about the past and archaeological items placed in the museum. This computer systems also display many movies on the screen showing 7 movies in both Arabic and English language. Timings of the museum is from 9 am to 1 pm and 5 pm to 8 pm 7 days a week. But on Sundays the museum remains closed whereas on Friday, the museum opens from 4:00 pm to 8:00 pm. And especially for ladies Wednesday is the day when only ladies are allowed to enter the museum and see exhibits.
We offer online information on Sharjah Archaeological Museum.