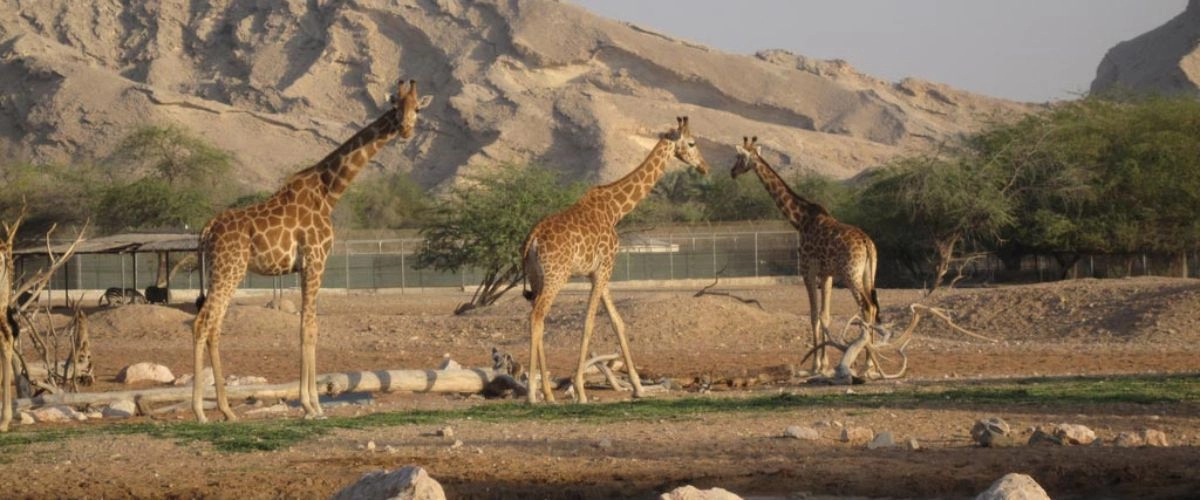 Al Ain is filled with many historical forts and archaeological sites. You can also collect some of the information's, facts and insights from the museums found in this city. Al Ain zoo is situated over the area of about 400 hectares.
Al Ain Zoo and Aquarium is considered as the largest Zoo found in the whole Gulf region. There is a wide variety of both species which are common or rare you will find in this zoo. The Zoo takes a lot of care for animals by offering an ongoing breeding program for all the animals.
In 1969 this zoo and Aquarium was first inaugurated, from then this zoo has expanded a lot and become the largest zoo in the country. There are many unique animals found in the zoo such as Arabian Antelope, deer, African antelope such as Oryx, eland, gazelle and lechwe and many more. For these species, Zoo offers excellent breeding environment.
There is also a cathouse where all the animals are found which falls in the category of cat family such as lions, tigers, pumas, black and spotted leopards and jaguars. You can also find many other animals such as include Gorilla, monkey, reptiles, and collection of many other animals. The Zoo also offers breeding programs for those animals that are drying out.
Costs of Al Ain Zoo and Aquarium are about 1.00 for adults and .50 for children in local currency. Al Ain Zoo and Aquarium has become a favourite destinations for both for kids as well as for adults, all can enjoy and take pleasure of this part of nature.
There are number of other attraction you can find close to Al Ain Zoo and Aquarium where you can also reach within no time and enjoy other place of this city. Al Ain Zoo is very famous not only within the city but also outside the borders of Abu Dhabi because it is one of the oldest zoos of the country.
Keep browsing on our website and search for more destinations at Al Ain.