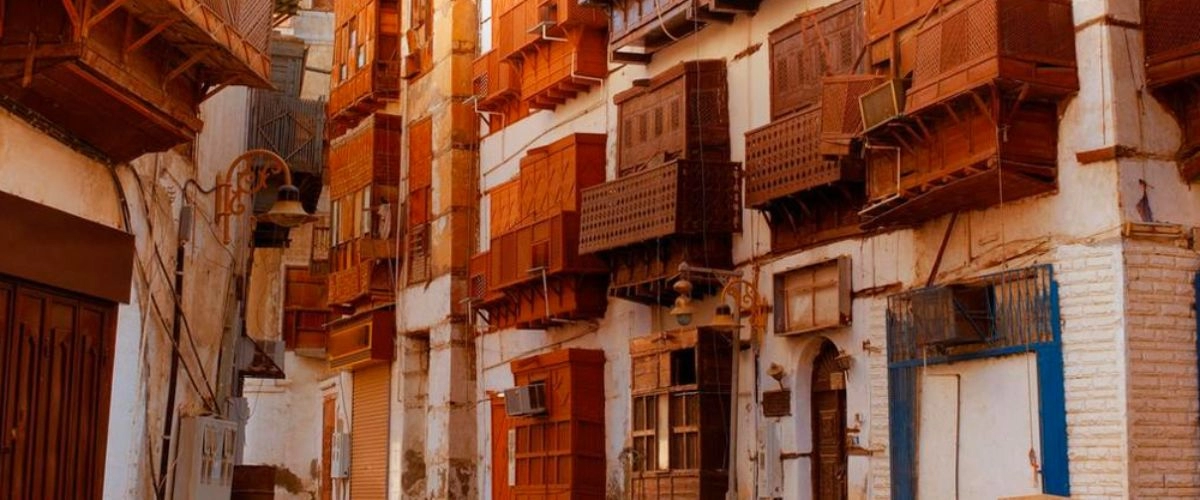 Jeddah has become one of the wealthiest cities in the world. This city has a history of about 2500 years back. Jeddah Travel guide provides the guidance about hotels and attractions of the city to the tourists to make their tour complete. By the help of travel guide you can plan out important places to visit like various historical and religiously significant spots which can never miss during your trip. One of the places you must visit is Balad.
Al Balad is one of the oldest towns in Jeddah. 2500 years ago, many tribes of fishermen were settled in this town but today much architectural magnificence is scattered in that town. One of the main aspects of Balad is the urbanization of the area. Some of the old structures in the districts are renovated so they can survive for longer time, these ancient structures are never ignoring neither pulled down, and all these reflect the charms of old world.
Sea shells and corals are used to build these ancient houses which reminds us the period when fishermen tribes were living in that town. Fishermen has built these houses by the sea shells and corals and then cemented the blocks with clay. These houses also have divisions with the modern skyscrapers. Today there are number of business firms and corporate houses are founded in Balad. Head quarter of National Commercial Bank is also located there which is considered as the famous landmark. This bank has also won large number of awards because of the structural design which have attracted many people all over the world.
You can also do shopping in many of markets where you can find branded items as well as local good. You can get designer clothes from few of the shopping malls at Balad and the most amazing part is that there are pedestrian shops in Balad which is also known as 'souks'. These road side shops are the famous stoppers for locals as well as for the backpack travellers. You can also buy brooms, handmade baskets, spices and incense sticks and many other things from these shops.
You can book Hotels in Jeddah on this site.