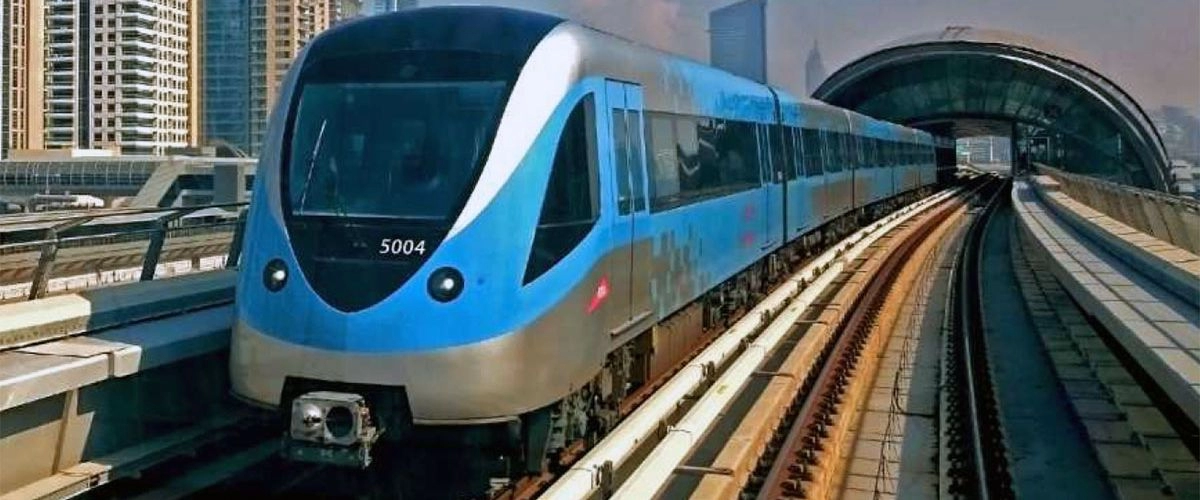 Dubai Metro is a driverless metro network in the city of Dubai. The network is fully automated with all of its trains and stations completely air conditioned. Dubai metro was first inaugurated with its fully functional red lines and 10 metro stations on September 9, 2009 at 09:09:09 PM. The inauguration was done by the Ruler of Dubai, Mohammed bin Rashid Al Maktoum. The metro was opened for public later on September 10, 2009. It became the first ever urban metro network of the Gulf Arab States.
Since then Dubai metro train is extremely popular both among locals and tourists. The operations of the metro are run by Serco Company as assigned by the Dubai Roads and Transport Authority. The green lines are still under construction. After completion according to the plans the Dubai Metro will have around 47 stations out of which 9 will be underground stations. It will have 70 kilometers of lines. In future after its completion it is designed to hold on a daily basis about 1.2 million of passengers.
Thales Rail Signaling Solutions provided a fully automated communication and signaling system for the metro network. Through development of this metro network, the public transportation capacity has increased by a huge number and it has provided much relief to the traffic. Dubai Metro is exclusively famous for its layout, design, built and features. The interior of the train is exclusively designed with lavish lighting all around. The Metro has mobile phone coverage all over the network as well as wi-fi connection.
Dubai metro is considered as one of the safest metros in the world. It has a dedicated police force for its security check. There are a number of CCTVs installed within the system to monitor the activities inside and around. Each train and station has an ECB (Emergency Call Box) installed to be used in case of an emergency.
Dubai Metro Network is the most advanced and well managed metro system.