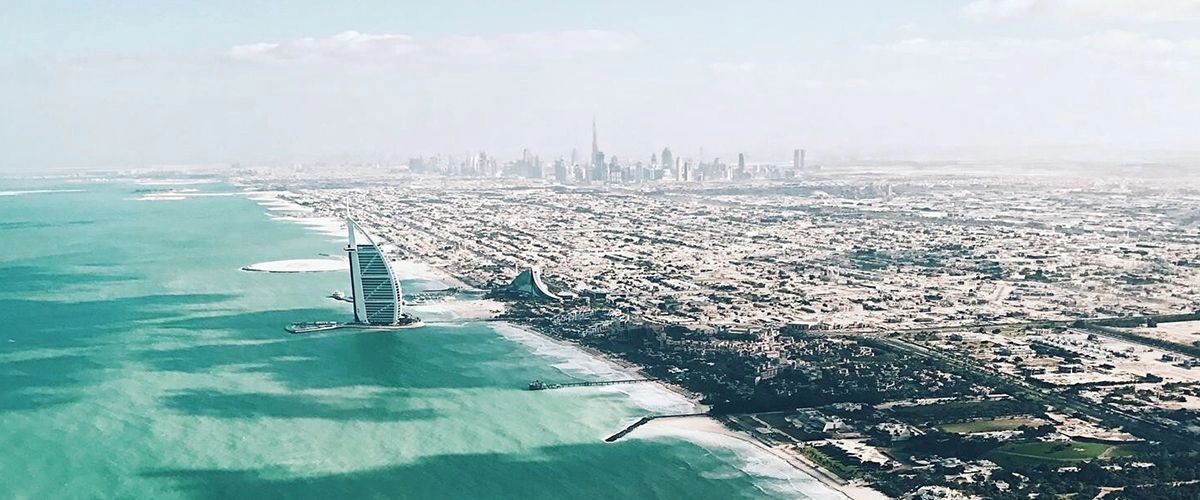 This summer, the Emirates and Dubai Tourism & Commerce Marketing, more commonly known as DTCM, are giving the chance to families with children under 12 years by offering them Do More in Dubai, that offers opportunities across the city. The promotion overlaps with the Dubai Summer Surprises, at the time when summer sales are inaugurated at Dubai stores. This offer is available for families until 30th September.
Do More in Dubai is an initiative that organizes a travellers needs such as, tours, activities, shopping, accommodations, transfers and flights. They cover the idea of making Dubai an exclusive location without involving the need of banks.
Limit of 2 children, who are under 12 years old and are supervised under an adult are eligible to attain complimentary accommodation (3 night stay included), meals in the hotel they are staying at, along with airfare at 50% discounted at adult fare. Families will be given a chance to choose from over 75 apartments and hotels present in Dubai that will be varying from 2-class to 5-class, with either beach or city locations. This will enable them to meet every friend and family member they want to meet.
Additionally, you can avail more fun while staying at the hotel by extending the offers to more than 3 days. This will include free buffet breakfast, lunch and dinner for children and service charges and room taxes will not be drawn. This does not mean that the parents cannot enjoy the fun. Emirates will also increase the baggage allowance by the rate of 10kg per adult*. This makes space for purchasing souvenirs and shopping for families and loved ones.
The partner of Emirates, Dubai Mall will also play a vital role in enhancing the Do More in Dubai packages. They do this by adding free access of children to the Dubai Ice Rink, Sega Republic and Dubai Aquarium & Underwater Zoo present in the worlds largest mall. Not only this, the Dubai Mall package will include entrance to various Dubais city attractions - the Dubai Dolphinarium at Creek Golf Club, iFLYDubai; Cite' des Enfants at Playnation, Soccer Circus, Mirdif City Centre and Wild Wadi Water Park; Aquaventure & Lost Chambers at Atlantis.
Do More in Dubai fulfill the Meet and Assist service present at the Dubai Airport, the airport transfers and a free City Tour of Dubai with Dhow Cruise and dinner for two children with the paying adults. Dubai has even offers for outsiders who are travelling without children. The voucher book of the Dubai Mall provides special and rare experiences for those couples who are still young at heart. These include teeing off at the Arabian Ranchers Golf Club and Els Club in Dubailand. Dinner along the Creek on the Bateau Dubai Dinner Cruise is also included in this package. The Do More in Dubai offers extraordinary experiences to travellers of any age. From malls to beaches, or from visiting the worlds tallest building to feeling the hotness of the desert, customers of Emirates will be limited to the boundary of their imaginations!
The Emirates Egypt Country Manager, Saeed Khalifa once quoted that Dubai has developed as an ideal destination for all seasons. Emirate has made a wise decision by deciding DTCM, Dubai Mall and the many hotels as their partners. These partners have a lot to showcase; including what this city offers. Emirates is aware of the fact that finding a vacation destination, in order to meet the demands of a various groups like families with children or a group of friends, is very challenging. This is why this city has created this unique offer and has made travelling a lot easier than before. Emirates is famous for its ultimate services in the air and with Do More in Dubai they have proved it more. Emirates not only give a warm welcome to families with children, but to those as well who are still young at heart. They visit and experience every attractive thing our hometown is presenting and offering every summer.