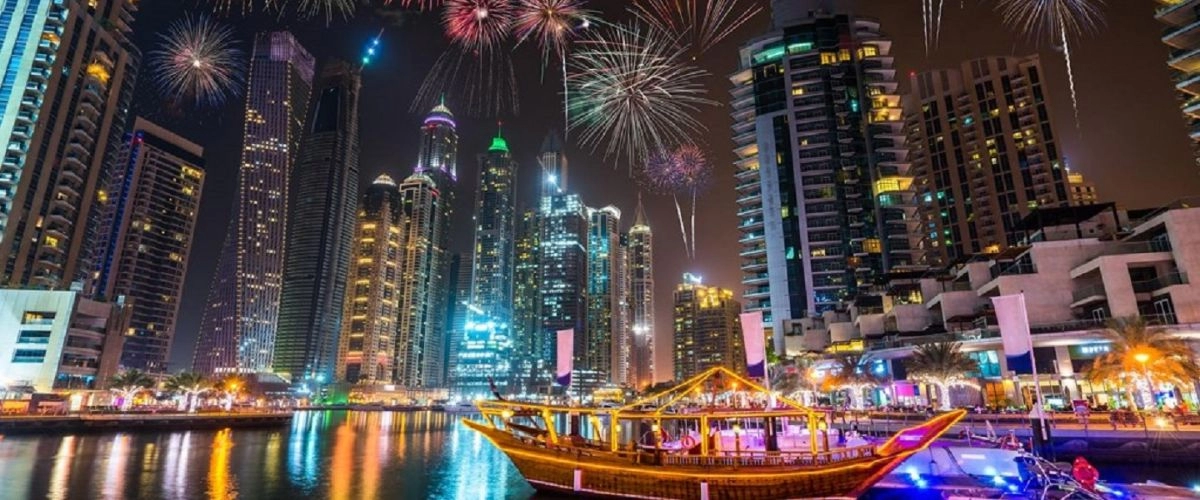 Dubai city is one of the seven emirates that unifies together to form United Arab Emirates. Dubai is famous as one of the most desired tourist's destination among different parts of the world. Dubai is known as one of the fastest growing cities of the world. It is also most famous for its duty free shopping, its deserts, its gold souks and much more. It is completely a shopper's paradise and is home to a number of adventurous and entertaining activities. It is also enriched with a number of fascinating buildings and some of the tallest skyscrapers of the world. It is considered as the best place for holidays. Thus for these and many other reasons it attracts millions of visitors every year.
Dubai is most crowded with tourists around festive seasons as it is considered the best time to visit Dubai. Dubai arranges a number of festivals and events all around the year. However, among others the Dubai Shopping Festival stands out the rest. It is the most liked one all over the world and is dreams come true for shopaholics especially. People visit at the duty free shopping malls for shopping at the best discounted and sale prices. All the products are displayed in the most fascinating and appealing manner.
Another most famous event which is arranged in Dubai is the Dubai Desert Classic. The event first began in 1986 and has been a huge success event since then. It is famous as one of the most successful premium golf tournaments in the world. The event is visited by a number of visitors especially top notch golf players who take part in the event.
Dubai Rugby Sevens is another event which is equally popular as the golf tournament. It is popular among both local and international people. A number of rugby fans visit the event for the rugby weekend in the city.
Every year on the December 2nd, a National Day Festival is arranged and celebrated. It is one of the biggest festivals in Dubai and it is celebration of independence from the British rule.
Some other famous festivals and events are Dubai Summer Surprises, Dubai Tennis Championships and Middle East International Motor Show.
Tags: