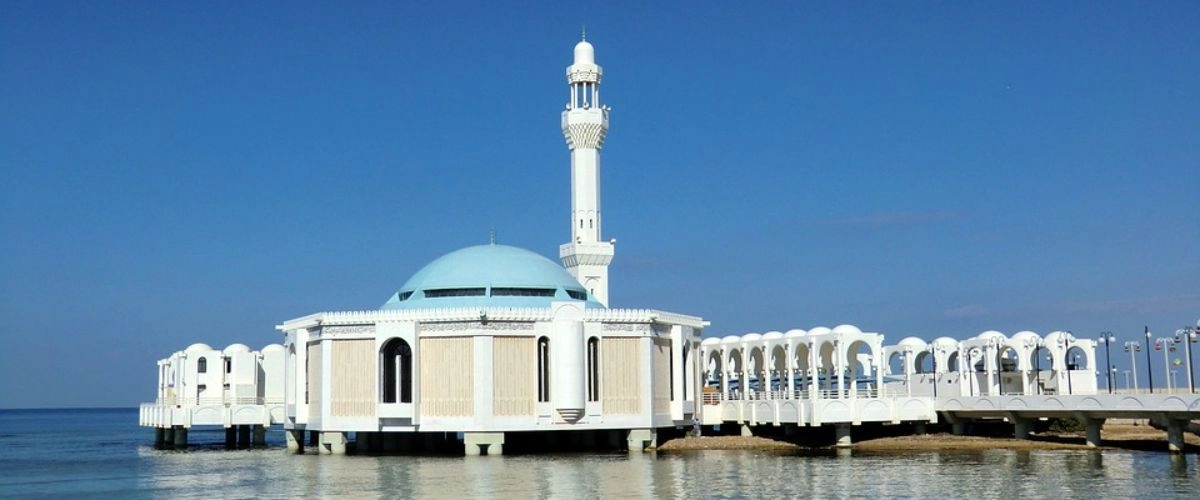 Another most attractive place is Floating Mosque which is located in Makkah province. Jeddah acts as a gateway to reach the Holy cities which are Mecca and Madina. Jeddah is a mixture of both modern and ancient historical buildings as well. Jeddah is located on the coat of Red Sea and due to the beaches this place has become favourite tourist spot in Jeddah. The Jeddah travel guide will give ample of information about the attractions of Jeddah.
Floating Mosque is one of the scared and holy sites. This Mosque is located next to Red Sea which gives the picture floating in water; therefore it was named as Floating Mosque. It is also known as White Mosque because of the amazing sparkling white colour. This Mosque is beautiful decorated inside the Mosque. You will find all the modern facilities which include latest technology based sound systems. You can also have hot shower in winter season before starting your prayers if you have come here directly from the work; Mosque has given these facilities to those as well. For the winter season the mosque also has the provision of hot shower. This Floating Mosque has became the landmark of the city and most visited site of Jeddah where large number of visitors visit from all over the world.
Floating Mosque is considered as the most marvellous and sacred religious place of Islam. There is a very spacious hall where you can pray with elegant rooftop which gives a different spiritual environment with very architectural decoration all over the Mosque. This spiritual environment is created inside the Mosque where Muslims can offer their prayers and meditate. By praying one can get inner satisfaction and atmosphere of the Mosque help a person to concentrate on his meditation. Most of the people including non Muslim would like to visit this Mosque once during their stay in Jeddah.