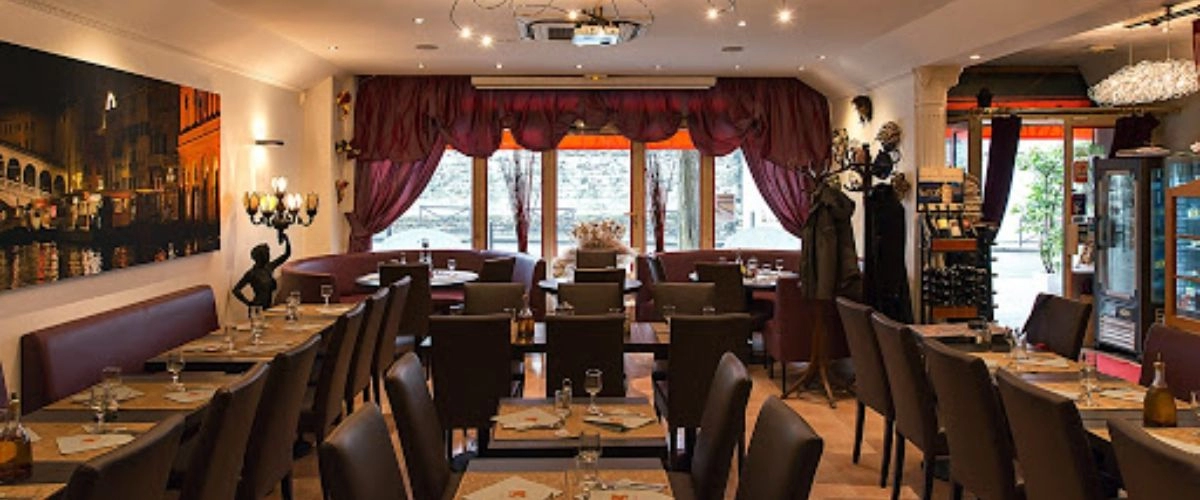 Le Venezia Restaurant is an Italian themed restaurant and serves a variety of dishes in the same Italian manner. However it has opened recently but in a very short period because of its ambiance, taste and the great services they offer have became extremely popular among both locals and the tourists. It is visited by a huge stream of customers on a daily basis at different points of day.
Le Venezia Restaurant is located in Metroplitan Hotel Dubai. The restaurant is elegantly designed inspired by the Italian restaurants. The environment thus created gives you a special impression with fascinating painted ceilings, waterways and gondolas floating merrily. This gives you a very different yet enchanting experience.
The restaurant offers a number of different pizzas, pastas and salads. As you dine in, to entertain you there will be a number of guitarists and violinists, opera singers roaming around. This creates a delightful experience.
The main restaurant operates from 7:00 pm till midnight and the Ombra Bar from 12 pm till 2 am. It is to however note that children are not allowed in the restaurant and so can be pleased with a pizza at the pizzeria that overlooks the Le Venezia restaurant.
In whole the Le Venezia restaurant provides you complete package of excellent taste, ambiance and service.