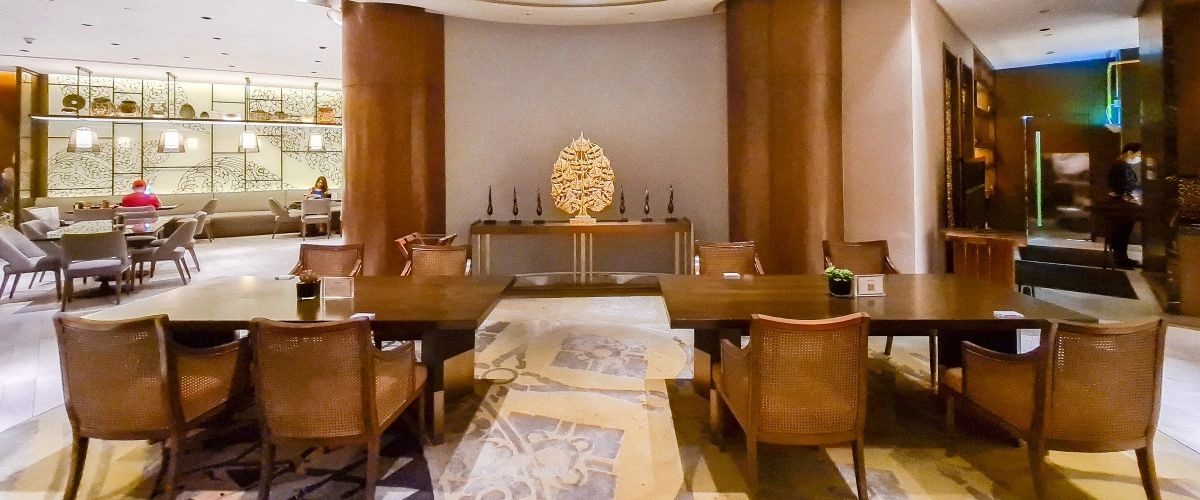 When it comes to dinning in the city of Dubai, you do not need to worry about because the city offers everything to suit different tastes and needs. Whether you are fond of Pakistani dishes or Indian or Italian or Japanese or Thai, you will be able to find everything. There are numerous restaurants located in almost all parts of the city and you can easily find your choice of food nearby. One of the most popular Thai food restaurants is the Benjarong Restaurant.
The Benjarong Restaurant is located in Dusit Dubai hotel. The restaurant serves one of the best Thai dishes with their original flavor and aroma. The restaurant is beautifully designed and you can also plan private parties, business meetings and various other gatherings. The restaurant features 3 such private dining areas.
To add on to its beauty, the restaurant being located on the 24th floor of the building gives you an eye-catching view of the city. The restaurant is open for lunch from 12:00 pm till 3:00 pm and for dinner from 7:00 pm till 11:30 pm.
The most delicious and well liked dishes include Grilled River Prawns, Kra Tong Thong with tamarind sauce, fried lobster with shitake mushrooms and Pad Thai Noodle. The restaurant also serves finger licking and appealing in look deserts. So for Thai food lovers, Benjarong Restaurant is the ideal place.
You can also book Dubai Hotels here.