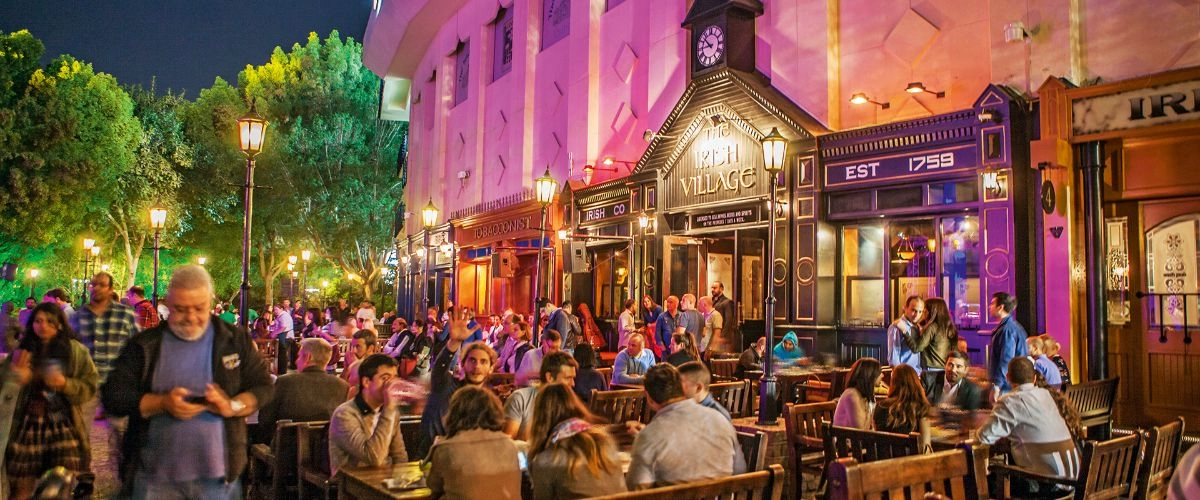 Dubai is filled with fascinating mixture of adventures, custom and traditions of Middle East as well as with the international facilities needed for a rich lifestyle. Nightlife of Dubai has become very attractive and also a major attraction of the city. Dubai has covered with bars and nightclubs you will find nightclub in almost every area of the city. There is an Irish Village is a Irish style club which is located next to the renowned Aviation Club.
The looks and atmosphere of the Irish village reflect the culture and tradition of Irish which is considered as a major attraction in Dubai. The warm and friendly Irish staff will welcome you and gives you a feeling of Irish culture. They will give you best service by this attitude and atmosphere this pub will become your favourite hangout place in Dubai. Both tourists as well as business people will enjoy having fun in Irish Village. There is a corner which features Yeats poets where one can go and have a look at great works of prose and poetry while roaming around and having a glass of your favourite drink. There is a small shop at Irish Village where you can enjoy shopping and collect memento which will keep you reminding of this place during your whole life and will keep your memories fresh and alive all your life.
Visitor can also enjoy delicious, hot, lip-smacking food in the traditional pub and have a wonderful dining experience during their journey. Bartenders and staffs of Irish Village will always give you comfort and give service without any complaints, they are all well mannered and work with loyalty and you will always find smile on their faces.
Your journey to Dubai will remain incomplete if you have not visited the Irish Village which is a Jewel of Middle East.