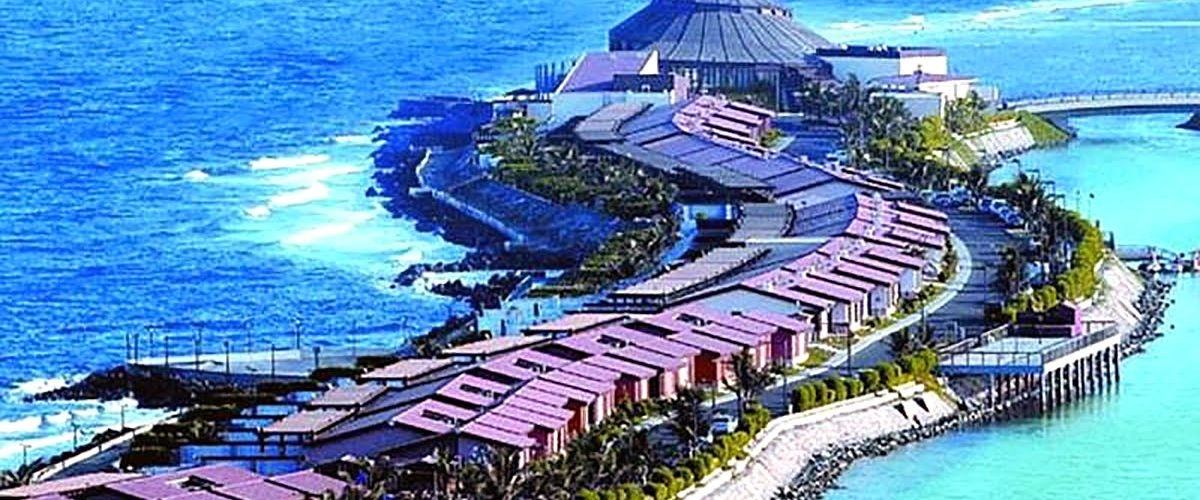 Besides the holy cities of Mecca and Medina, Jeddah has become the most favourite and most visited cities in the world. Jeddah has also become the main commercial and economic hub of Saudi Arabia. Those who have come here for business purpose they can visit major commercial hubs whereas those who are here to spend their vacations can move to numerous spots offered by Jeddah.
Apart from many other sightseeing in Jeddah there are many other historical and religious sites are found where you can visit. Balad means town is considered as one of the most popular places in Jeddah where many people visits. This Balad is around 2500 years old town where you can find reflection of both modern ages with the age old architecture of the city.
Naseef House is another attraction found in Jeddah. It is one of the oldest buildings found in the city which is owned by one of the merchant's family of the city. You can also visit Floating Mosque which is located at the coast of Red Sea which is a must place to visit during your tour. This Mosque is also known as White Mosque.
You must visit old city where you can view the oldest buildings and monuments of the country. The Old City is approximately 2500 years old city founded in Jeddah.
Apart from historical places there are also many modern attractions found in the city. TV Tower is the most famous spot, which is built by the Ministry of Information. This TV Tower is almost 250 meters high. Another important spot to visit is the Lamar Tower which is residential building with 65th floor tower and completed its construction in 2010.
Below mentioned are some of the most attractive places to visit which includes:
- Makkah Gate in Jeddah
- King Fahad Water Spring in Jeddah
- Jeddah Corniche
- Eve Cave in Jeddah
- Durrat Al-Arus in Jeddah
- Al-Handasa Square in Jeddah
- Red Sea in Jeddah
Jeddah is filled with various attractions and beautiful places. The city has also preserved its 2500 year old history which reflects from its culture and environment. Among these ancient structures the city also offers many modern places to visit as well.