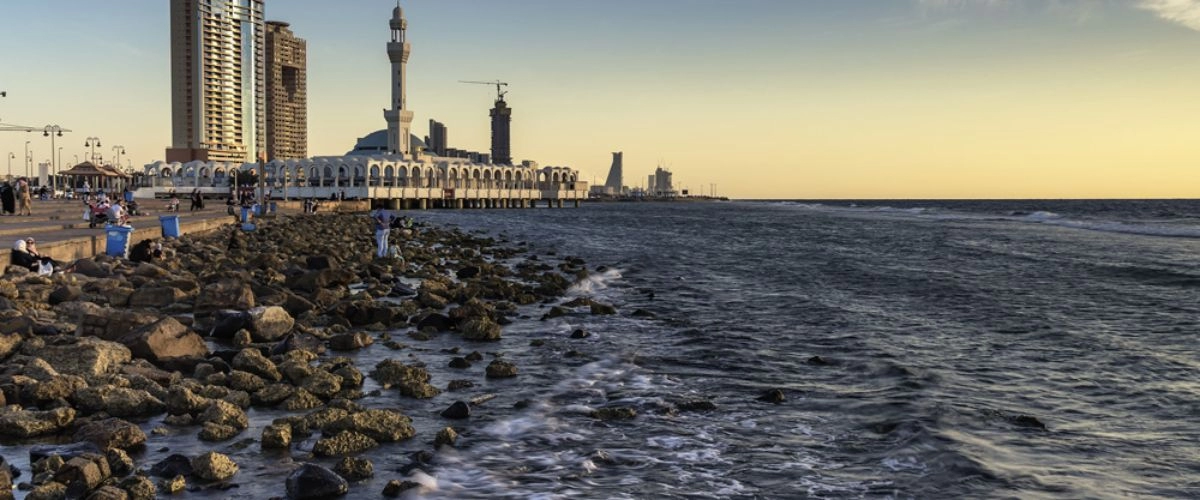 Red Sea is the recognition of Jeddah, and also known as Bride of the Red sea which is located on the coast of this sea. Jeddah is considered as the second largest and richest city of Saudi Arabia. The Red Sea acts as the inlet of the Indian Ocean which is located in between the continents of Asia and Africa. Egypt, Israel, Jordan, Yemen and Saudi Arabia are some of the countries which are found at the shores of the Red Sea. Because of the beautiful port located in Jeddah has given title of "Port City" of Saudi Arabia. The Red Sea in Jeddah has become the main attraction of this place and also hot spot for the visitors.
Red Sea is the first place to visit in Jeddah. You can also view under water Tropical forest. There are many resorts found at several private beaches where you can enjoy. Red Sea is considered as a paradise which has amazing marine life. The reason behind the attraction of this place is that the marine life of Red Sea and offshore coral reefs in many of the beaches and resorts are preserved and maintained beautifully which has increased the charm of this place. There are many resorts in this area some of which are Durrat Al-Arus, Crystal Resort, FAL, Al Remal, Shums and many more which attracts visitors to spend a good time here during their trip.
Red Sea has become the main and hot attraction for tourists. Jeddah Corniche has also become interesting sightseeing for visitors. The Jeddah Corniche is divided in to three parts and stretched itself to 100 kilometres taking advantage of the Red Sea. You will find the biggest fountain which is King Fahad Water Spring located at the Corniche located on the shore of the Red Sea. From the Jeddah Corniche you can view the Red Sea and it looks amazing during nights specially. Dusky sky and the transparent water of the Red Sea give an amazing feeling and pleasure which we get in this calm environment. Floating Mosque is also there which will give you positive energy and spirit.
The Red Sea has contributed a lot in the city to make it a best place of attraction for tourists. We ensure you that will enjoy by viewing various structural beauties and relax on the beaches with the calm environment and pleasant atmosphere.
You can book Hotels in Jeddah on this site.